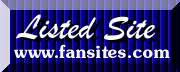 David Cassidy Greeting Cards
These cards are made possible by:
Photographer's



Annie Leibovitz
("The Rolling Stone Pics")

Gina Lollobrigida
("The Fruit Pic")



Add your Name and Birthdate to the Calendar or just email Me with your info!



What is your favorite David Cassidy hair style , 70s, 80s or 90s ? Please vote here !
Do you want to be notified when new pics are added to the greeting cards , then.... Please join the mailing list !
Tell a Friend About This Site !

Octavia's David Cassidy Page (Front Page)
Octavia's DC Links Page
E-mail me at...
© 1997-2009 OctaviasDCPage@yahoo.com

Sign Guestbook



View Guestbook





>