Showcase...
Spotlight on Shirley Jones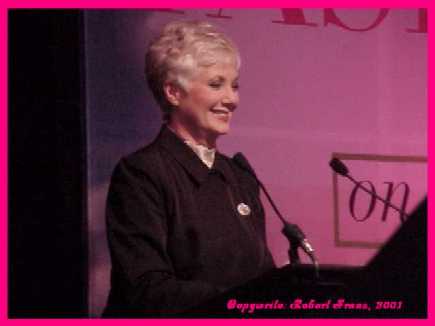 Please allow page to load completly to view animated gif of Shirley.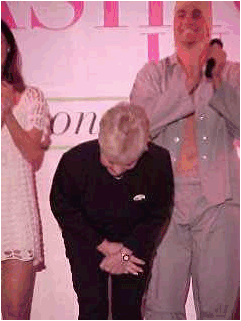 Photos and Animation by: Octavia and Robert Franz, © 2001. All rights reserved.


These are pics from Shirley's mall tour for AMC (American Movie Classics) I (Octavia) seen her at her last stop at "The Great Lakes Crossing Mall" Detroit ,Michigan. I stayed for 2 shows. She looked wonderful and she seemed so warm and friendly. Unfortunatly...I didn't get her autograph because she was pressed for time and had to leave. I did however get a pic of her signature that was displayed on the tv at the show. That is the background you see here. It's better than nothing! The gentleman you see in the animation was GORGEOUS! This pic is somewhat misleading because he was pulling a fast one on his co-workers. They had no idea he was going to come out dressed like this. Shirley was shocked and found it very amusing! LOL... ;-)


Brought to you by: "Octavia's David Cassidy Page"

© 2000-2009 OctaviasDCPage@yahoo.com